"Your [com]mission, should you choose to accept it..."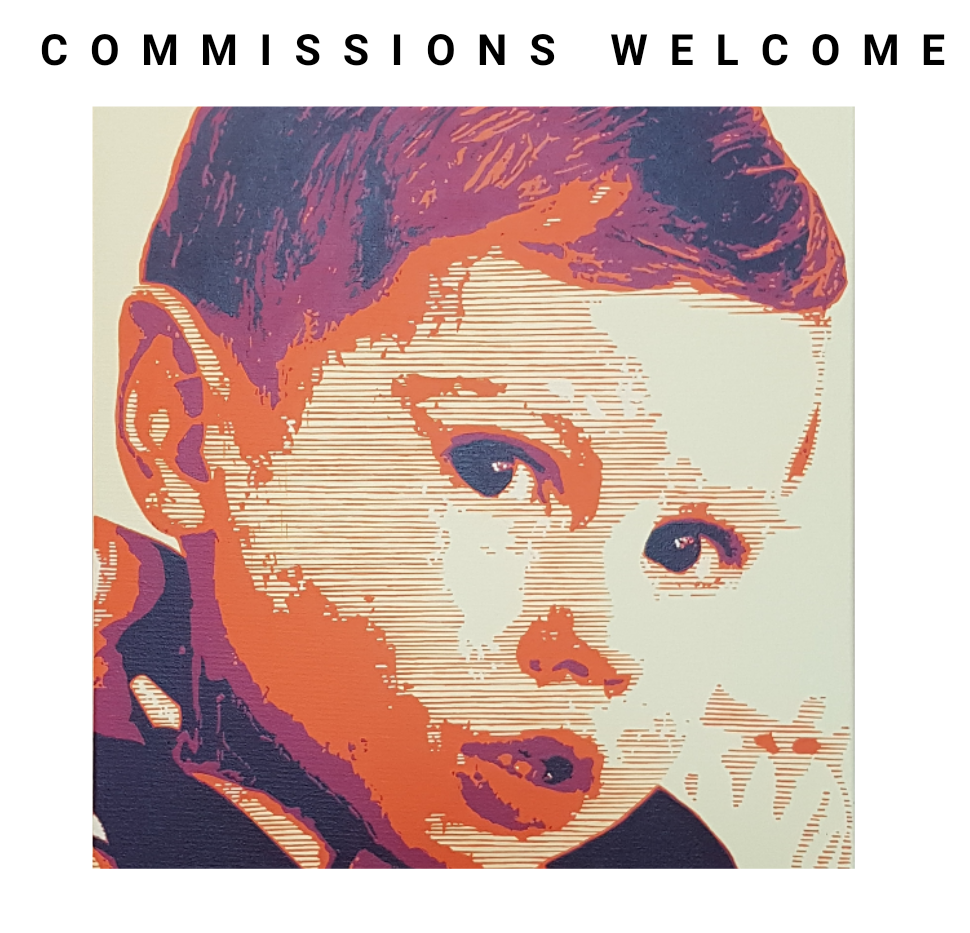 Finding the 'right' piece of artwork for your home or workplace can be tricky. Many people have a vague starting point such as 'something eye-catching', only to spend hours at a time browsing galleries and online marketplaces, without ever discovering that one painting or print that stops them in their tracks. Others know exactly what they want, but don't know where to find it...probably because it doesn't exist!
This is where commissioning can offer the perfect solution. Like many independent artists, I'm happy to work with clients to produce pieces of artwork that meet very specific requirements in terms of subject matter. Recently for example, I was approached by a couple from Hartlepool who wanted a painting of their little boy, Thomas, in a colour palette that would complement their living room. -They decided on warm tones of orange and maroon, against a neutral background: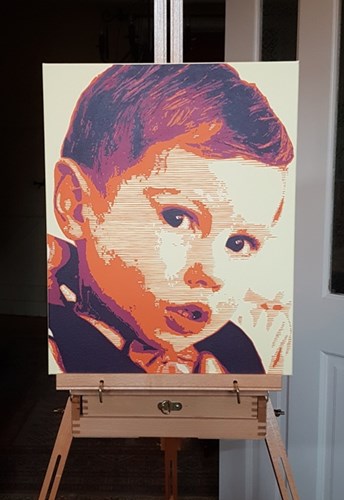 Sometimes, clients see a painting they like but want a slightly different version for themselves; again, that's the beauty of commissioning. Last August, a couple from Norway popped into Manchester's CAPE Gallery while in town for Liam Gallagher's huge homecoming gig at Old Trafford Cricket Ground. My portrait of Liam was on display at the time and they purchased a print as a sentimental reminder of their visit to the city and concert. A few months later I received an email from the same customer, asking if I would be able to paint a portrait of George Best, similar to one I had previously created, but in a different size. She also wanted it in shades of blue to match her Gallagher print (it was to be a surprise Christmas present for her partner!).
The results (United fans may want to look away....):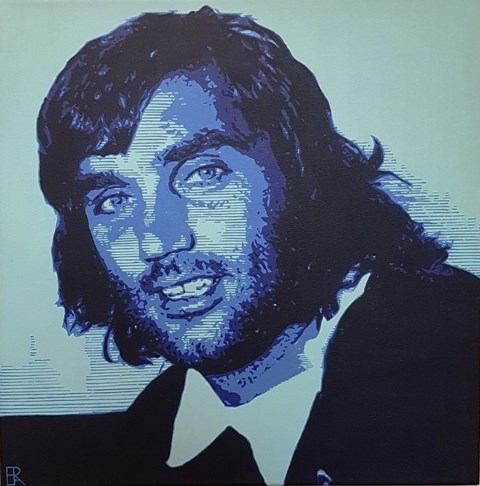 Probably the only time you'll think of Bestie as a Blue....now living happily in Norway!
If you are interested in commissioning a painting, feel free to get in touch either via the contact page or on social media (Instagram / Twitter / Facebook).
10-Apr-2019