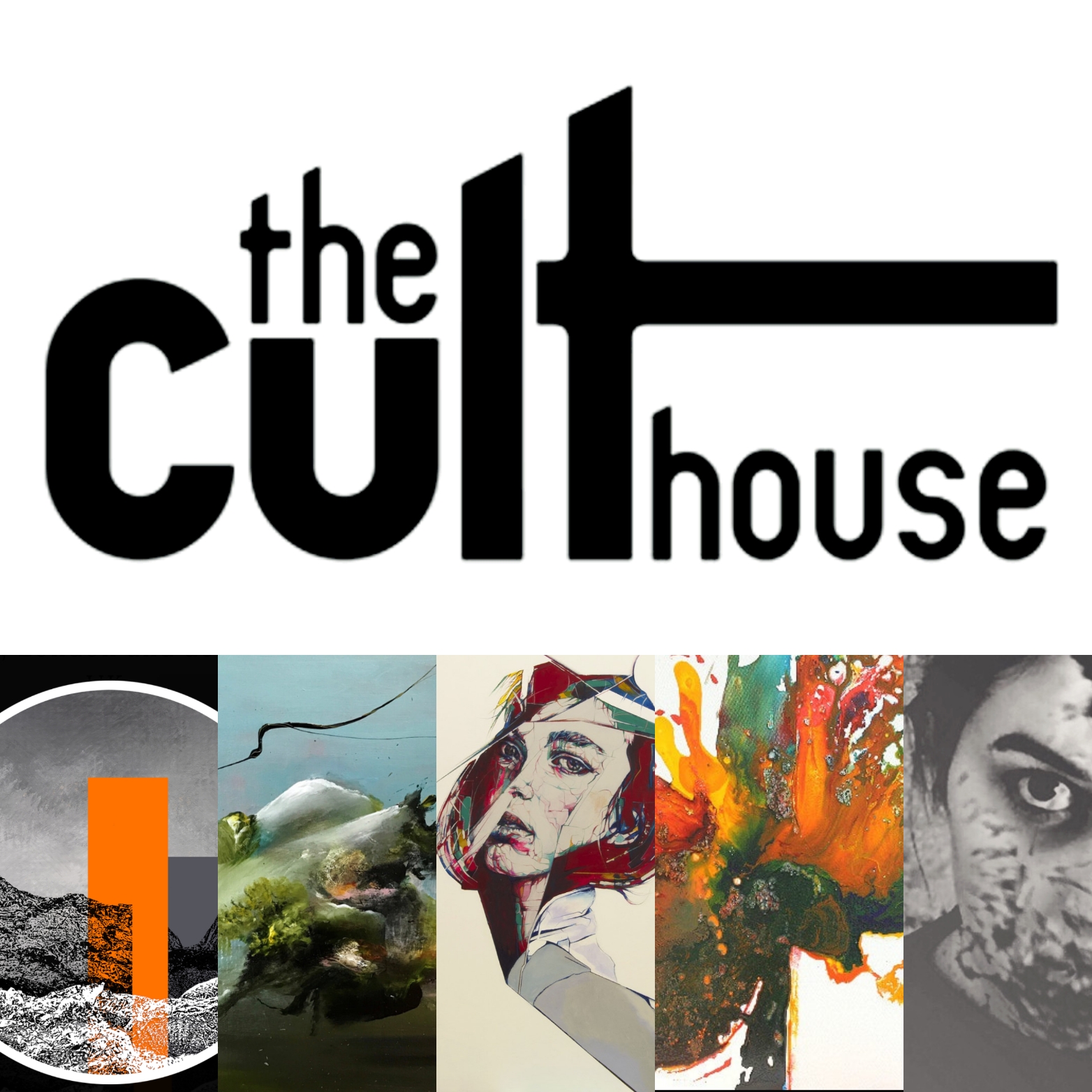 A couple of quick news updates to keep you in the loop with what I've been up to lately...
First, I'm happy to announce that I'm now a member of London's art collective, The Cult House. Founded in 2013 by J.A. Neto, the group celebrates art in all its forms and helps emerging artists reach a wider audience. The Cult House frequently collaborates with other organisations to create unique events and exhibitions, most recently holding a pop-up store at Mayfair's 54 Gallery. New members of the collective are announced on a regular basis, so be sure to checkout the online gallery!
In other news, I've recently had the pleasure of being involved in a couple of charity auctions in aid of very worthwhile causes:
Back in June, the Northern Quarter Gallery (in collaboration with the NSPCC) announced a special event in aid of Childhood Day. 'Round Our Way' saw legendary bassist Peter Hook (Joy Division / New Order), along with Rowetta (Happy Mondays), Clint Boon (Inspiral Carpets) and Mike Sweeney, chat candidly to fans about the Manchester music scene and the artists that shaped their own musical careers. The event included an auction of bespoke artwork designed especially for the night by artists from the NQ Collective, including my own little homage to Tony Wilson and Shaun Ryder. In total, £5,295 was raised with all proceeds going towards funding NSPCC services in the Manchester area.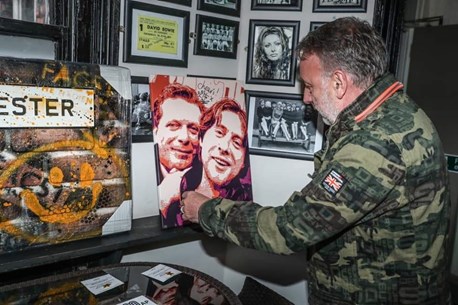 Peter Hook
Coming up in a couple of weeks (October 11th) is the Barclays Spectrum annual charity gala. This year's event will be held at Manchester Cathedral to raise awareness and funds for the LGBT Foundation's amazing 'Pride in Ageing' initiative. Launched in June 2019 by Sir Ian McKellen, the project aims to tackle social isolation and ensure inclusive housing and care for older members of the LGBT community. As part of the evening's entertainment, there will be a live auction....I'm thrilled to say that my recent 'Mrs Slocombe' painting will be included as one of the lots! Fingers crossed the Gala will smash last year's incredible fundraising total of over £50K.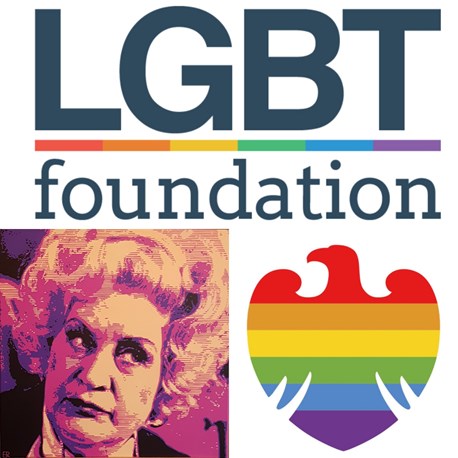 23-Sep-2019