Northern Quarter Gallery Goes Large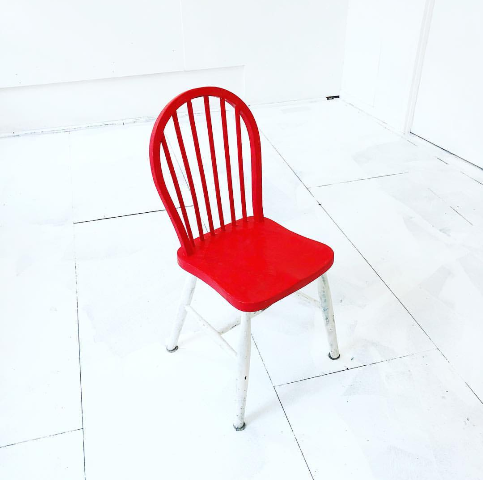 The Northern Quarter Gallery is currently undergoing a refurbishment which will see it become bigger, brighter and bolder than before. I popped in last week to drop off some more paintings and prints, and it's looking great already: walls have been knocked down, floors have been painted and best of all there's even MORE wall space to showcase the huge body of work from the gallery's resident artists.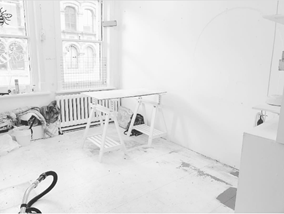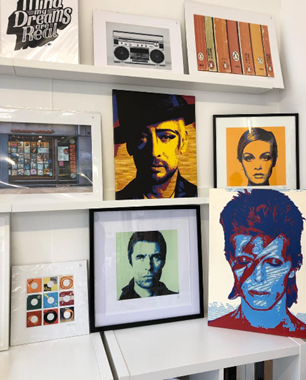 There have been a couple of new additions to the 'NQ Collective' too, including mosaic artist Mary Goodwin whose collaborations with Manc legend Mark Kennedy have fast become some of the city's most talked-about pieces of public art.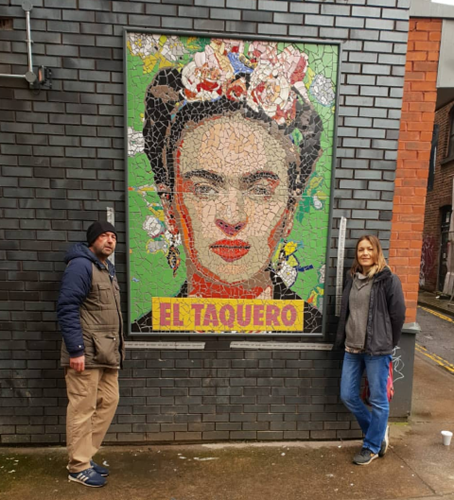 (L-R: Mark Kennedy and Mary Goodwin. Image source: Mary Goodwin Instagram)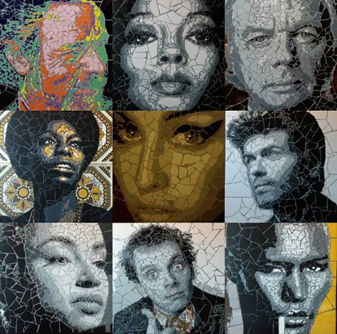 (A selection of Mary Goodwin's mosaics. Source: Instagram)

For those who haven't yet visited, the NQ Gallery is a quirky art space, design studio and shop located on the second floor of Afflecks Palace, -one of Manchester's most eccentric and well-loved venues.
Established in July 2017 as a joint venture between designer Johanne Fisher and photographer Ben Sedman, the gallery showcases work from some of the region's best emerging artists. From cityscapes, murals and ceramics to graphic design, collage and portraiture, there's a huge range of styles on display, including artwork from: Sue Scott, CJ Taylord, Sue Willis, Dunstan Doodles, Lee Hartley (a.k.a Paint Sayers), BeeMancunian and many, many more. Renovations are set to be completed over the next couple of weeks, so be sure to pay a visit and check out the revamp!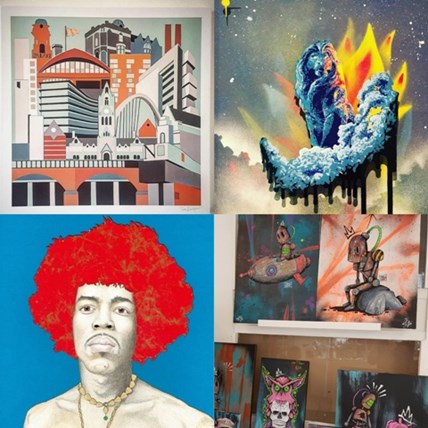 (Members of the NQ Collective. Clockwise from top left: Sue Scott, CJ Taylord Art, Paint Sayers, Dunstan Doodles)
14-Apr-2019